Learning From Previous Quarantines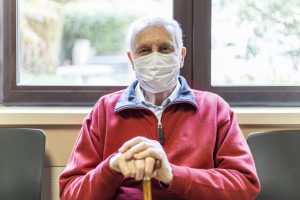 Many of us are still Sheltering-in-Place while some places are starting to open up and in others people are creating a hazard by ignoring the public safety orders. This podcast is about how enforced isolation has affected earlier populations during and after the SARS, Ebola, H1N1 Influenzas, Middle East Respiratory Syndrome, and Equine Influenza epidemics.
The studies included hospital and health-care workers, residents in the areas affected, and college students, faculty and their families. What they found was not surprising – people had continuing feelings of stress, fear, irritability, exhaustion, and anxiety. I'm sure that we will all experience some of these same feelings.
The majority of people who were quarantined due to the SARS epidemic were still avoiding people who coughed or sneezed around them and almost a quarter avoided all public spaces. Others were still depressed 3 years after the quarantine.
Isolation is not a new problem. 43% of older people (60+) have been found to to feel lonely and isolated and 1 in 4 Americans aged 65 or older are socially isolated. Isolation and loneliness have been linked to increased risk of early death, dementia, heart disease and other health problems as well as a 50% increased risk of dementia.
This is a big problem and the Covid-19 Shelter-in-Place / Quarantines is not going to be helping an already growing problem. If you know someone who is isolated and / or over 60 please call them on a regular basis and have a longer conversation with them.
Don't just say hi and how are you, please ask them questions about what they're doing, how they're doing, and if you can help or do anything for them. You may be saving a life!
Here are some books that I would recommend reading to help you not only get through, but also become stronger, during this Covid-19 time:
And some movies I love (oldies but goodies):
The Music Man
Singing In the Rain
Any movie directed by Francois Truffaut
Any movie directed by Ingmar Bergman