Spend Less Time Worrying
& More Time Doing!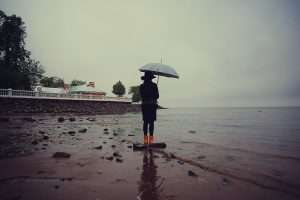 Spending time worrying about things that happened in the past or may happen in the future is like throwing that time away. You can't change the past and you can't create the future until you get there. We should live our lives in the present and we can only influence the future once it has become the present.
Information from the Massachusetts General Hospital Mind, Mood, and Memory Newsletter suggests that we set up time periods during the day/evening to spend worrying. Scheduling it will make it more manageable and lower the amount of time that we spend pondering and worrying.
Spending a lot of your day worrying about anything takes up room in your brain leaving less for your memory, thinking, and doing. They suggest developing more mindfulness through meditation, playing an instrument, yoga, and/or physical activities (running, tai chi).
It's really much more of an issue than any of us thought and we need to remember to breathe and relax while dealing with the COVID-19 virus because it's easier to get sick if we're stressed out about it all. Stay healthy and well as best as you can until it's over.
Think of it as using and developing a muscle that will serve you well going forward in all areas of your life.
What do you think? Leave me a comment below…