Good Health & Healthy Eating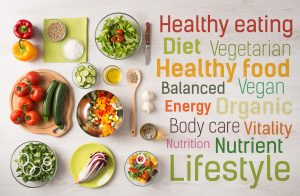 Today's podcast is very interesting. My guest is Jared Levenson and we talked about eating, Intuitive eating, Enlightened Eating, Comfort Eating, and a number of other kinds of eating. We talked about how to eat so you're not hungry all of the time and how he works with clients to enable them to stop the constant all day hunger and be content. He has an interview on his website with someone he helped with her binge eating.
Jared and I both have an interest in and experience with meditation and specifically zen buddhist meditation and some of the meditation centers around Northern California where we both live. That led to our discussion about how meditation is an important part of a healthy lifestyle and he tells me about how he came to become an eating counselor and coach. 
We talked about how I had lost a lot of weight when I was in graduate school and how my doctor had me count calories to lose the weight. We also talked about the early Weight Watchers as well as other kinds of diets and systems. You'll understand a lot of what he's talking about and how having a connection is so important to being healthy and happy. We also discuss how dieting has become such a big business and people keep looking for "the right diet" without realizing that getting a connection to yourself in order to succeed.
Go check out Jared's website – he has blogs, a podcast, and an interesting opportunity to talk with him if you have questions or just want to know more.
Jared's website is https://EatingEnlightenment.com. His podcast is also called Eating Enlightenment and you can listen to it on Apple Podcasts as well as right on his website. Check it out!