Get Some Exercise Everyday!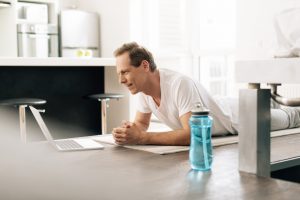 Today's podcast is all about exercise and how important it is (or should be) in our lives. Especially with all of us limited to exercising outside or in our house/apartment (at least that's how it is here in California).
Exercise is so, so important to our health, under regular circumstances! It's how we keep our hearts, lungs, muscles, brains, … working at their best. Today that translates into having a better chance of surviving COVID if we get it. But it also means that we will live longer to spend more time with loved ones.
You can find groups, classes, workouts, equipment, etc., online and on TV/cable. There are books, magazines, and social media filled with information and teachers. You can do yoga, zumba, tai chi, and every other kind of exercise – so go out and do it, now!
I do walking, floor exercises, and weights. Let me know in the comments what kind of exercise you like and actually are doing these days.