Supporting People's Health Journeys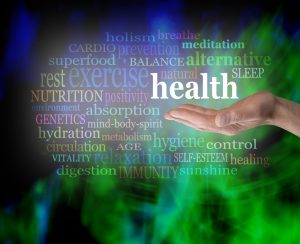 My guest this week, Cheryl Borchardt, is a Functional Medicine Certified Health Coach and National Board Certified Health and Wellness Coach. She helps individuals calm bothersome symptoms associated with chronic disease and autoimmune conditions by helping them get their lifestyle and gut healthy.
We talk about how her own personal journey to good health led her to become a health coach working with integrative and functional medicine physicians. Her specialty areas are dealing with chronic health and autoimmune conditions.
Our discussion covers a lot of different issues that Cheryl has dealt with personally and with her clients. Food issues, meal making, and challenge diets; motivation that comes from a couple of little wins in feeling better; working with patients and their doctors to modify or stop medications.
And of course, we talked about Covid and how it has changed some of the things she's helping people with. We talk as well about how it hasn't particularly affected her practice as she was already all online before Covid hit.
Cheryl also talks about helping people who are over 40 and over 60 and the impact that self-care improvements can make in their lives. The way that just paying attention to what we're doing and eating can stop the fatigue, help us lose the extra weight we've been carrying around, and/or adjusting their medications that don't play well together.
If you are interested in talking to Cheryl about your personal health you can contact her at
https://www.gutcoachcheryl.com/
Watch this space next week for my October coaching special so you can take advantage of and tell your friends and family about it.