What is Intuitive Eating?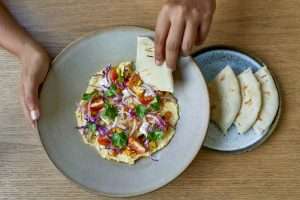 Meet Lynnea Courtney in today's podcast interview. She is an Intuitive Eating Coach and teaches Mindful Intuitive Eating to her clients and she tells us what Intuitive Eating means.

Lynnea spent 15 years in the corporate world so many of us know – commuting over 1.5 hours each way to her office.

After developing health problems she realized that being mindful and intuitive in her eating habits made all the difference in improving her health and her own life view.

She talks about the path that she takes her clients on to help them feel great and feel energized.

Lynnea also shares with us some of the habits that she learned and now teaches to help her clients and you to lose weight easily and keep it off.

Lynnea's Facebook Group (Hungry for Freedom) and profile links along with her Instagram link are listed below. Be sure to check them out as she shares a lot of good information and will be starting a 3-day Journalling Experience on Tuesday, February 11, 2020, that's tomorrow!!
Here's where you can find Lynnea and connect with her: