It Was Supposed To Get Fixed in 1997!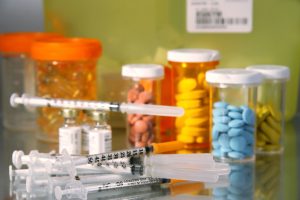 This podcast is about something that was mandated to be changed/fixed in 1997 and, although it's a little bit better, it is still broken. What I'm talking about are the clinical trials that try out a new medication or new procedure to see if it's safe and does what it says it's supposed to do.
It is supposed to treat an illness or a condition that can mean the difference between living a longer, easier, and more fulfilling life or being in pain, disabled, or perhaps having dementia. But the issue here is that medications and treatments affect everyone a little differently and that is especially true across different genders and ethnic minorities.
The people who make up the trial group should be reflective of the population at large – that covers age, gender, and ethnicity. For instance women make up more than 50% of the population and the latest representation figures from a survey of clinical trials is 26% and another is 30%. That has led to issues from some negative side effects on how medications were prescribed. For example amounts and ways of taking them.
At the moment the editorial boards of journals who make the decisions about what trials get published is even more white male than the trial populations are which is even scarier. It is changing but not nearly fast enough. In the meantime, the advice I give in the podcast is that if you are a woman and/or a minority and your doctor wants to give you some medication or to have a procedure ask him/her if it was studied on a person like you and how did that person do. If he/she doesn't know then have them find out before you fill a prescription or get a procedure.
The latter part of the podcast is all about berries – how good they taste and how good they are for you. I talk about the different things contain – things like flavonols, flavonoids, fiber, and Vitamin C. There are more in the podcast. I also give you some ideas about to freeze them so you can eat them all year round. We love having them in our cereal or just by themselves. Now is a good time to freeze some to eat during the off season.
And if you are feeling stressed or overwhelmed please reach out to me and we can get on a call so I can help you to feel better. You can contact me at my email – susan@susanrosin.com