Mushrooms Against Cancer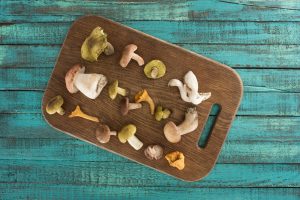 What do you think about eating mushrooms as a way to beat cancer? Sounds good to me. This podcast is about a few studies that looked at mushrooms and their connections to lower risks for premature death and cancers.
One study's finding said that people eating 18 grams of mushrooms per day – equal to 1 medium white mushroom – had a 45% lower risk of cancer compared to those who didn't eat any mushrooms. Listen in to more information in this short podcast! let me know if you eat mushrooms in the comments below!