Should You Care About the New Label?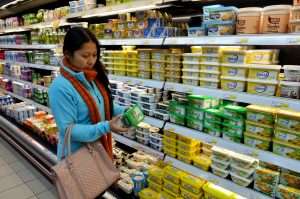 This is the first update since 2006 of the Nutrition Label on food products. You may have already seen companies using this new label. Most of the information is the same but there are some important changes.
Added Sugars are broken out from the Total Sugars, they took out Vitamin A & Vitamin C Daily Values and replaced them with Vitamin D and Potassium, and most importantly they enlarged and bolded the print for serving size and Calories.
Another change only shows Daily Value percentages for a 2000 calorie per day diet (dropped the 2500 listing). Overall it is a better label with more important nutrition information than the previous label. Hurrah!