IT WILL CHANGE YOUR LIFE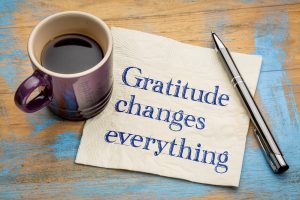 Today's show is about how transformative it can be to practice gratitude on a regular basis. It can improve your health, relationships, work environment, and those of your family and friends. When others see how it's changed your life they will want to learn more and start practicing gratitude in their own lives.
I know that I have done a previous show on this but, because of the holidays coming up, I wanted to do a fresh episode as a way to express my own gratitude for all of you who listen to my podcast. In addition to my podcast, I am also an Intuitive Coach, and for the holidays I am offering a free coaching session for anyone who would like some extra care, support, or encouragement during this time.
You can click on this link to find a day/time in my schedule that works for you.