What's the Difference?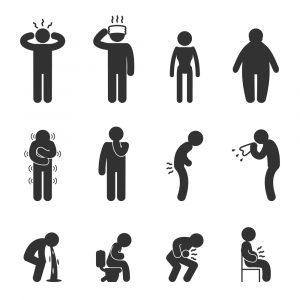 Is there a difference between Medical Signs and Medical Symptoms? Turns out that there is ever since the 20th Century – before that time they were the same. It's still pretty confusing to those of us who are not patients or observers but it turns out to not be as confusing as it seems.
Symptoms are what we feel but can't always see. Signs point toward diseases, objective evidence of a disease, or a measure of a possible disease. I give some examples of both in the podcast to make it easier to understand the difference.
I also gave a short update on my Intuitive Coaching Practice – who I'm working with, why, and how you or someone you know can contact me to learn more (email me at susan@susanrosin.com). I'm still looking for a name for the Practice so if you have any good suggestions after listening to the podcast let me know at the same email address.